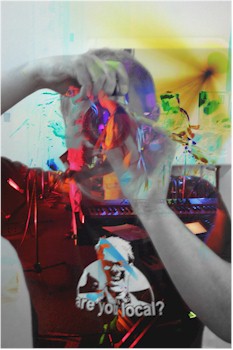 Being an aging Dunedin punk who's been on the music scene since the 1980s, even playing occasionally, I've established a rapport with many musicians locally, nationally, and even internationally.
Focusing mainly on the local scene, covering local and touring acts; I travel, when time and finances permit, to larger shows around the country and even overseas.
My ethos as a photographer is very simple, very punk. For the love of music, I take photos primarily for the artists! In return for access to the show and rights to display them on my website and publish them in print media. The artists and their management receive full resolution shots, licensed for free, under the Creative Commons licensing program.
I've had many of my photos published in international publications the likes of Big Cheese magazine, Iron Maiden's fan club mag, and the Belfast Pulse. My photos have been used on many album covers including Metallica's collectors edition EP 2010 Six Feet Down Under – Part II.
Having been in the music industry for so long and worked on many shows as a lighting tech, mechanist/rigger, or roadie/lugger, I am very familiar with the mechanics of live concerts and adhere strictly to instructions from stage management.
I frequently tour with international punk acts, courtesy of Punk Rock Road Trips, doing photos, video and whatever else can help out these DIY tours.

This site requires Flash Player 8 or later.
If you do not have the player installed click here to get it.
Please be patient while I get time to sort out the archives
All images on this site are © 2005-2017 Roger Grauwmeijer / RokPx.com
Website last updated Monday, 24 April 2017 04:18 p.m.